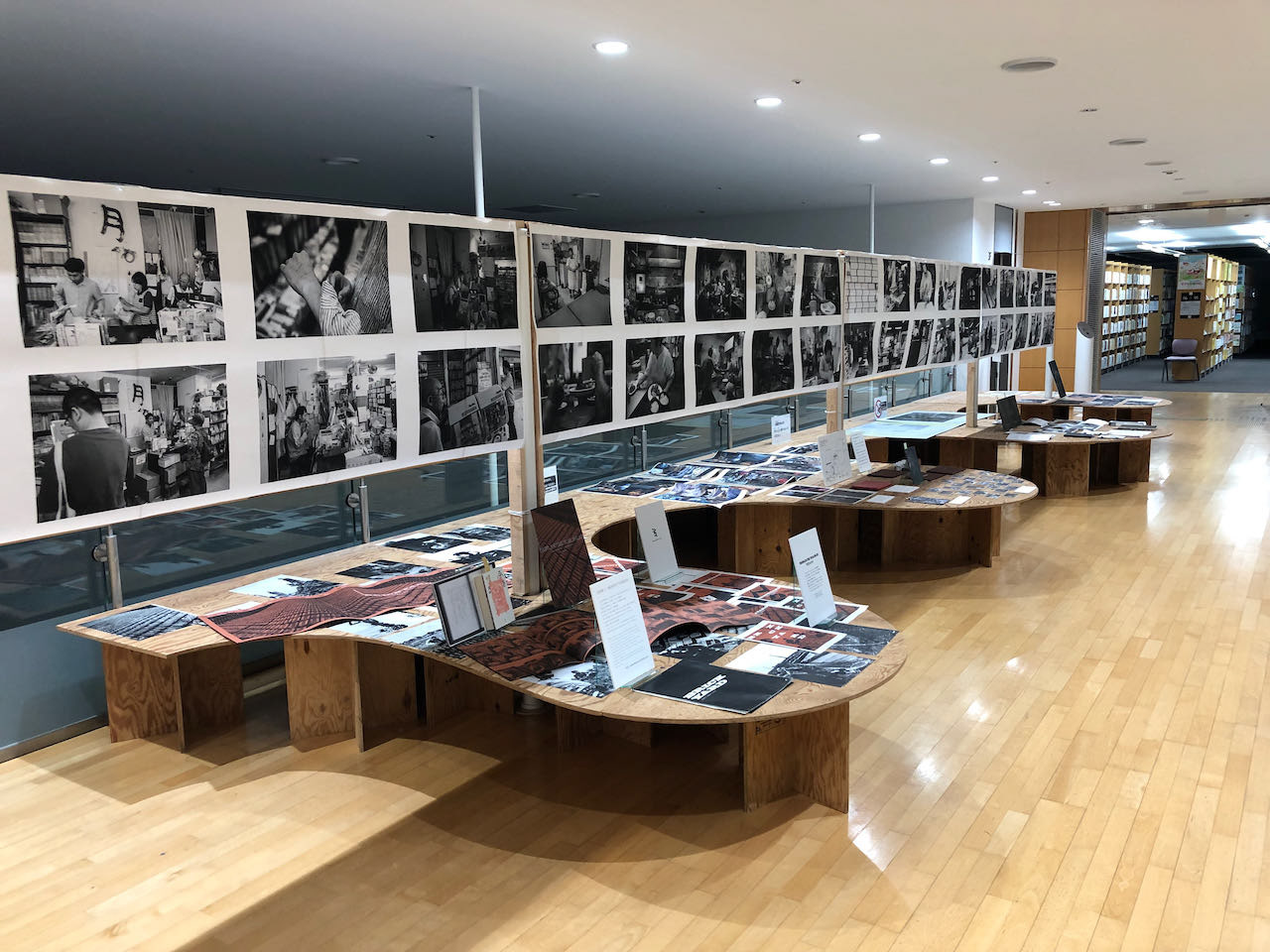 An exhibition titled "Creating Books vol. 2: Photographer Akihito Yoshida" has opened today, February 7, at the Nara Prefectural Library and Information Center. (until March 12).
The theme of the exhibition, "Creating Books," was started by my friend Tamon Yahagi, a book designer, and introduces the photo book I have made so far.
The exhibition will include my debut photo book "Brick Yard" (2014), which features photographs of brick factory workers; "Tannery" (2014), which features tannery workers; "The Absence of Two" (2014), a story about a grandmother and my cousin; "Work" (2014), a series of picture books that Tamon and I have been making together; and "Gombe Mane" (2014), which features a puppet theater troupe in India.
The exhibition includes dummy books, design plans, color proofs for checking colors, printed photos for photo selection, etc., before a book is completed.
Incidentally, "Library," a book about a day in the life of a librarian, will be published during the exhibition period as part of the Photo-Picture Book Series.
The library will also have a special corner where various photo collections and books related to this exhibition will be selected.
In addition, on February 23, there will be a screening of the film "Mr. Blind Shiratori Goes to See Art" by writer Ario Kawauchi and filmmaker Daisuke Miyoshi, and on March 12, bookstores and publishers will gather for a book market.
For an overview of the exhibition, event registration and outline, please visit
Oh, and we will be making some minor changes to the exhibit during the show.
You can also see the photographic artwork that has been printed on a giant scale and hung from the third floor.